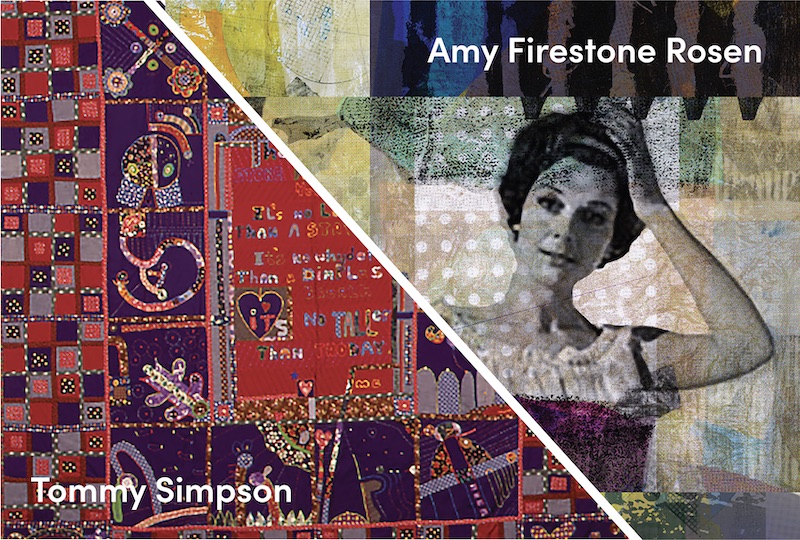 Tommy Simpson & Amy Firestone Rosen
January 20 - March 18, 2023
Our 2023 Winter Exhibitions include Head Heart Hand: The Joyful Art of Tommy Simpson in the Staenberg Gallery and Amy Firestone Rosen: Dancing on the Ceiling in the Creative Commons.
Explore the exhibition virtually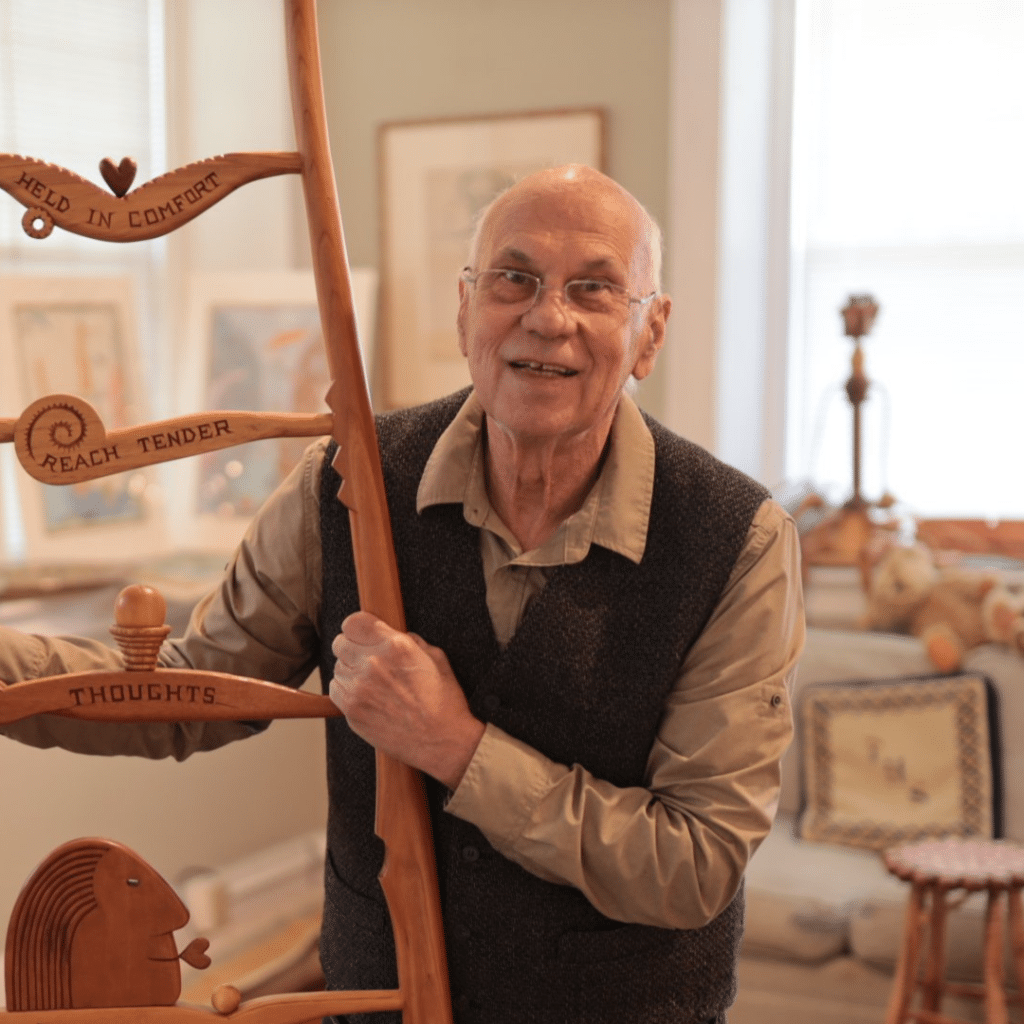 Head Heart Hand: The Joyful Art Of Tommy Simpson
This exhibition explores and celebrates creativity, using the work of acclaimed artist Tommy Simpson as a foundation. Best known for his furniture, Simpson also uses invention and humor in many other media and formats, including textiles, ceramics, gouache, prints, poetry, and prose. Simpson's pieces do away with conventions, reimagine form and present the world from a fresh perspective.
Since his MFA from Cranbrook Academy in 1964, Tommy Simpson has been in more than 100 exhibitions and is currently in the collections of major institutions such as the Philadelphia Museum of Art, The Boston MFA, the Museum of Arts and Design in New York City, the Renwick Gallery of the Smithsonian Institution, the Fuller Craft Museum in Brockton, Massachusetts, and the Racine Art Museum in Racine, Wisconsin.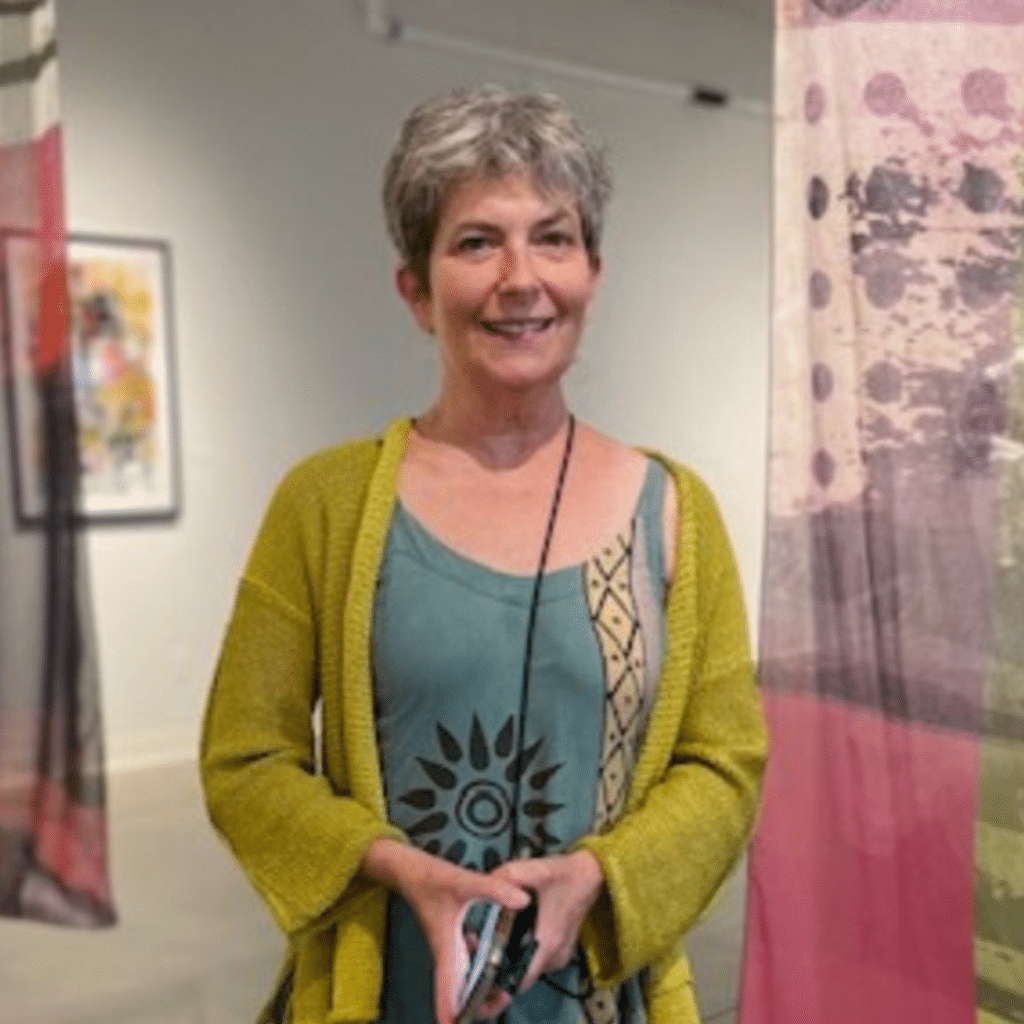 Amy Firestone Rosen: Dancing On The Ceiling
Amy Firestone Rosen: Dancing on the Ceiling is a site-specific installation representing a new evolution in Rosen's practice. These works combine hand-crafting and computer design, fiber objects, and digital imagery. The exhibition demonstrates the great range of Rosen's techniques and media and the ways in which craft intersects with technology.
These pieces began at the thrift shops where Rosen searches for vintage clothing. She is drawn to midcentury fashion for its references to a certain ideal of femininity that she is interested in unpacking. The chosen pieces become the "positives" for Rosen's printing process. Their underlying patterns, textures, and forms emerge like x-rays inked and pressed on paper. The resulting prints often become artworks in their own right or are photographed and manipulated digitally, sometimes combined with other images and color.
The first iteration of the installation at Craft Alliance appeared at the Foundry Art Center in St. Charles. Responding to the industrial lines of the architecture and the oversize scale of the gallery, Rosen re-conceived her prints as tapestries printed at large scale on translucent fabric. The imagery became, at the same time, more imposing and more ephemeral, like memories of a time long gone.
The installation adds vibrancy and color at Craft Alliance in the Creative Commons, a gathering space dedicated to creative exchange. The tapestries hover overhead, softening the architectural edges and filtering the lights with warmth. Amy Firestone Rosen: Dancing on the Ceiling invites us to consider the many layers of the past that continue to color our present.
Amy Firestone Rosen is a native of St. Louis who returned after obtaining a BFA in Visual Communications from the University of Kansas. She worked primarily as a graphic designer for over twenty years before a growing interest in printmaking led her to further education and eventual studio practice.